Rising Scholar Success Academy
Apply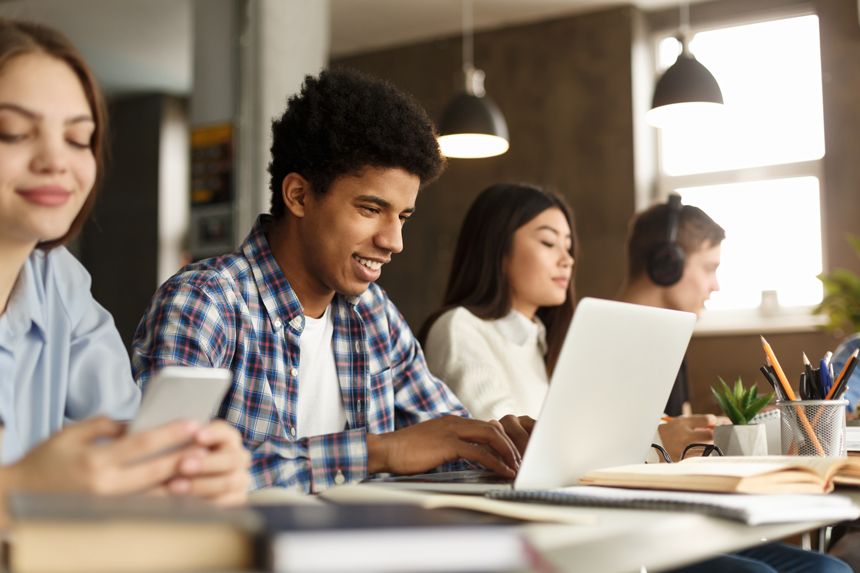 Apply to PennRSSA
The Penn Rising Scholar Success Academy (PennRSSA) is a free, virtual, college preparatory and career exploration program designed for rising high school seniors across Philadelphia. Rising seniors enrolled in School District of Philadelphia, public charter, and Archdiocese of Philadelphia high schools are eligible to participate, regardless of their academic record.
In the summer before their senior year, students can choose from two PennRSSA programs: the intensive, six-week, virtual Summer Academy or the self-paced, virtual OpenRSSA option.
Then, in the fall of their senior year, students are invited to enroll in the Countdown to College program, which provides students with ongoing virtual support throughout their college application process.
PennRSSA programs are open to any student in a School District of Philadelphia, Archdiocese of Philadelphia, or Philadelphia public charter school.
Our programs welcome students of all races, ethnicities, and backgrounds. There are no academic prerequisites (e.g., GPA, test score).
Summer Academy and OpenRSSA students will participate the summer between their junior and senior year.
The Countdown to College program is for high school seniors.
Interested in applying for a PennRSSA program? Students who meet the eligibility criteria above are invited to submit an application.
The 2022 PennRSSA Summer Academy has successfully concluded on July 28. Follow us on Instagram @pennrssa for future program updates, reminders, and more! Or, contact us by email at penn-rssa@upenn.edu
Note: The 2022 PennRSSA Summer Academy is a WorkReady worksite. Thus, prospective Summer Academy students must apply via the WorkReady website by Sunday, May 22, using WorkReady code WRS65.
APPLY TO SUMMER ACADEMY
APPLY TO OPENRSSA
APPLY TO COUNTDOWN TO COLLEGE