Penn Rising Scholar Success Academy (PennRSSA)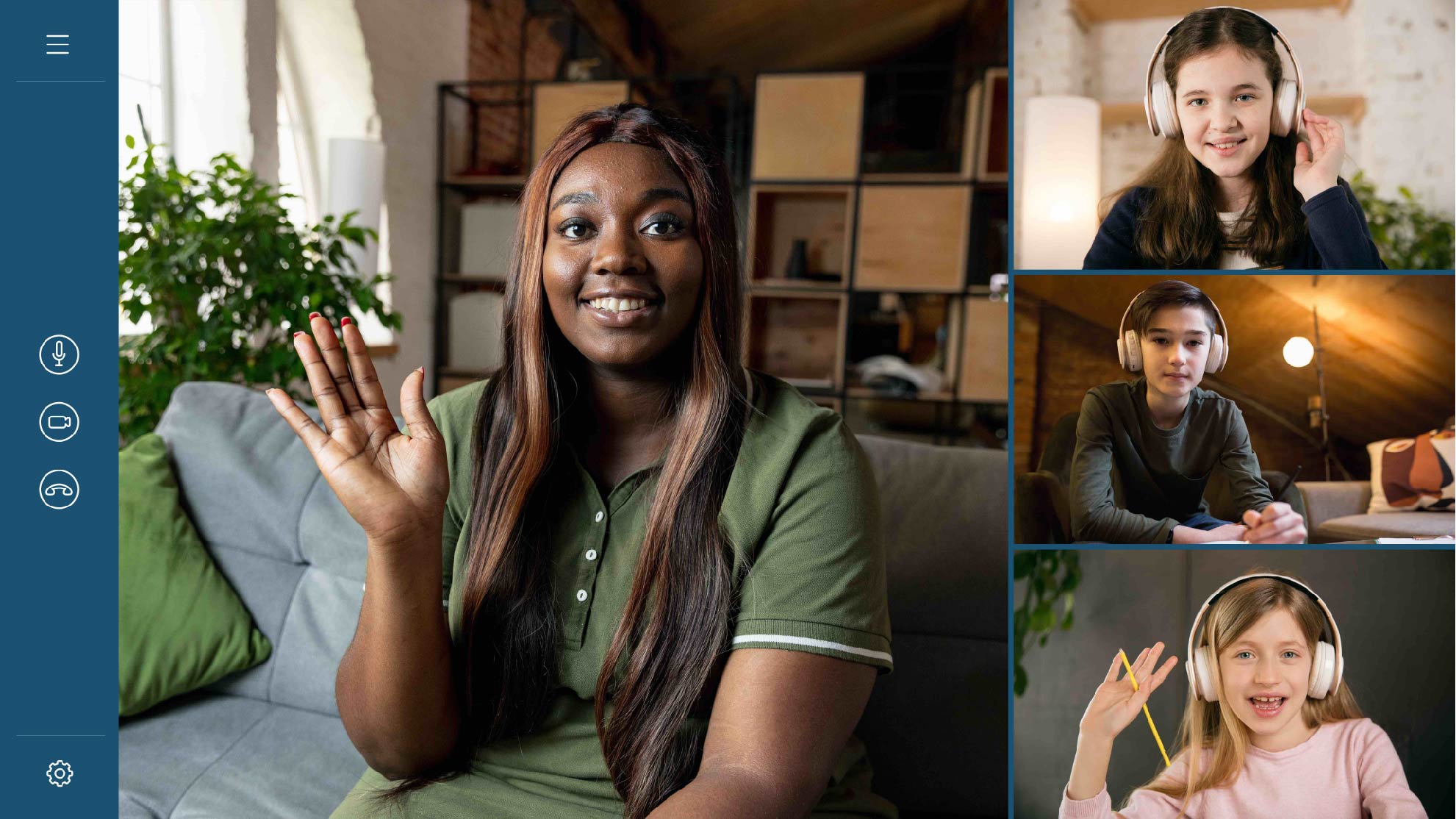 About PennRSSA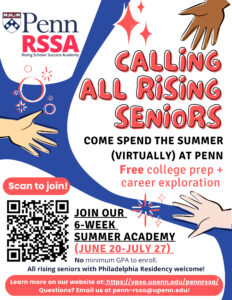 The Penn Rising Scholar Success Academy (PennRSSA) is a free, virtual, college preparatory and career exploration program designed for rising high school seniors across Philadelphia. Rising seniors enrolled in School District of Philadelphia, public charter, and Archdiocese of Philadelphia high schools are eligible to participate regardless of their academic record.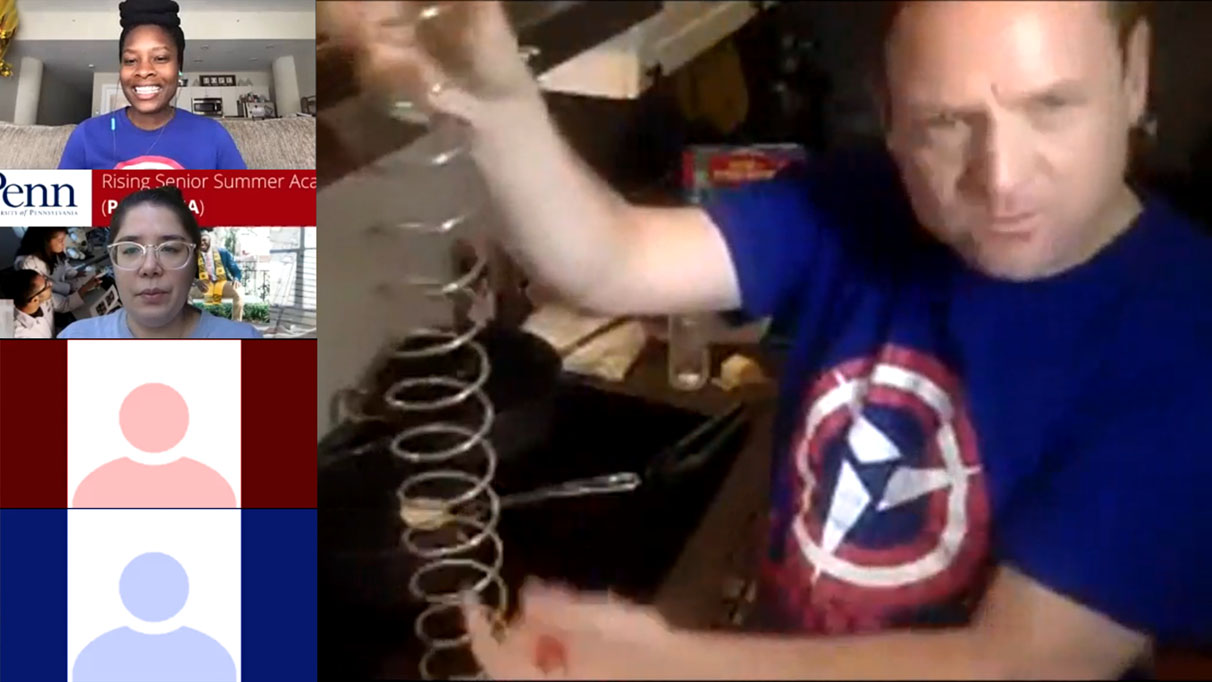 Program Mission
PennRSSA launched in July 2020 as the Rising Senior Summer Academy, a direct intervention to address pandemic-related disruptions to education in our city. Today, our goal remains the same—to advance the futures of Philadelphia students by:
Increasing student access to high-quality learning experiences through engaging, radical pedagogy;
Creating a supportive program environment which balances high expectations and academic rigor with trauma-informed practices for participant achievement;
Providing engaged mentorship from undergraduate, graduate, and professional students, staff, and faculty in tailored 1:1 and interactive "pod" settings;
Equipping students for postsecondary success by expanding their skills, knowledge, confidence, motivation, and preparedness to navigate the postsecondary application and enrollment processes.
To date, more than 4,000 Philadelphia high school students have participated in PennRSSA.