Penn College Achievement Program
Team
Pamela Edwards
Pam has worked with college students for over 25 years and feels it's her "life's work."  From a first-generation background herself, Pam is extremely committed to being a resource for students as they navigate the uncertainties of the college environment.  The most rewarding aspect of Pam's job is watching PennCAP students, who by the end of their time at Penn,  develop into mature, confident young adults who are determined to make their mark on the world, and certainly within their families and communities. Their transformation can be profound and is what motivates Pam to continue to do the work she is privileged to do. In her spare time Pam loves to read, travel, and increasingly more lately – dabble in cooking new and different dishes.  Pam holds a B.A. in Sociology, an M.A. in Student Affairs in Higher Education, and an M.S. in Organizational Dynamics.
Angela Carriero
Angela Carriero is an Administrative Assistant with nine years of experience working alongside the PennCAP team.  She also manages the work study and laptop lending program and aspires to expand her technological expertise, making the most of her opportunities at Penn.  Previously, Angela coordinated a not-for-profit marketing and donations program and has a long-standing dedication to community service, equity, and access.  She appreciates the strong sense of community PennCAP inspires. Angela is a South Philadelphia and Temple University alum and enjoys reading, the movies, and cooking.
Robert Jenkins
Robert is from Philadelphia, PA. Prior to his start at PENNCAP, he provided in-home family therapy and individual services in the Philadelphia area. Robert attended Penn State University and has a Bachelor of Arts in Psychology and a Master's in Counselor Education in Clinical Mental Health in Schools and Developing Communities. He is a Nationally Board Certified Counselor. While in University Park, Robert worked as the Program Assistant Coordinator mentoring and providing resources for first-generation freshman students in the Eberly College of Science. At PennCAP, Rob facilitates educational and personal development workshops and oversees the weekly newsletter.   He is dedicated to encouraging others to give an honest effort in balancing their lives, and assisting students to reach holistic success. Robert has prior experience in facilitating dialogues, group therapy, and family therapy. In his spare time he loves to explore the city of Philadelphia, practice yoga, play tennis, and read.
Sanjeevini Lokhande
Sanjee is Academic Counselor and Coordinator at PennCAP. She has a PhD in political science and has previously taught at University of Mumbai, India and Temple University, Philadelphia. She is a first generation scholar and is deeply invested in the success of first generation students. She is currently interested in given and cultivated identities, especially those developed through habit. She particularly enjoys overseeing the Grad School Mentoring Initiative. She loves connecting with students on their areas of academic interest, research and finding out what sparks their joy. Gardening, singing, the outdoors and connecting with students bring her joy. She also loves a good laugh. She can't wait to get to know you more.
Brook Lu
Brook is a graduate student from Shanghai, Chinan studying professional counseling at the Graduate School of Education. She completed her undergraduate degree in psychology at Rice University. In her spare time, Brook likes watercolor painting, yoga, and cooking, while watching Friends. She looks forward to getting to know each one of you!
Meet the PennCAP Peer Mentors!
Starting with the Pre-Freshman Program, Peer Mentors provide personal support and guidance to incoming students throughout their first year at Penn. They are knowledgeable, upper-level PennCAP students who are equipped to help their mentees successfully transition to college and can relate to issues common among first-year students.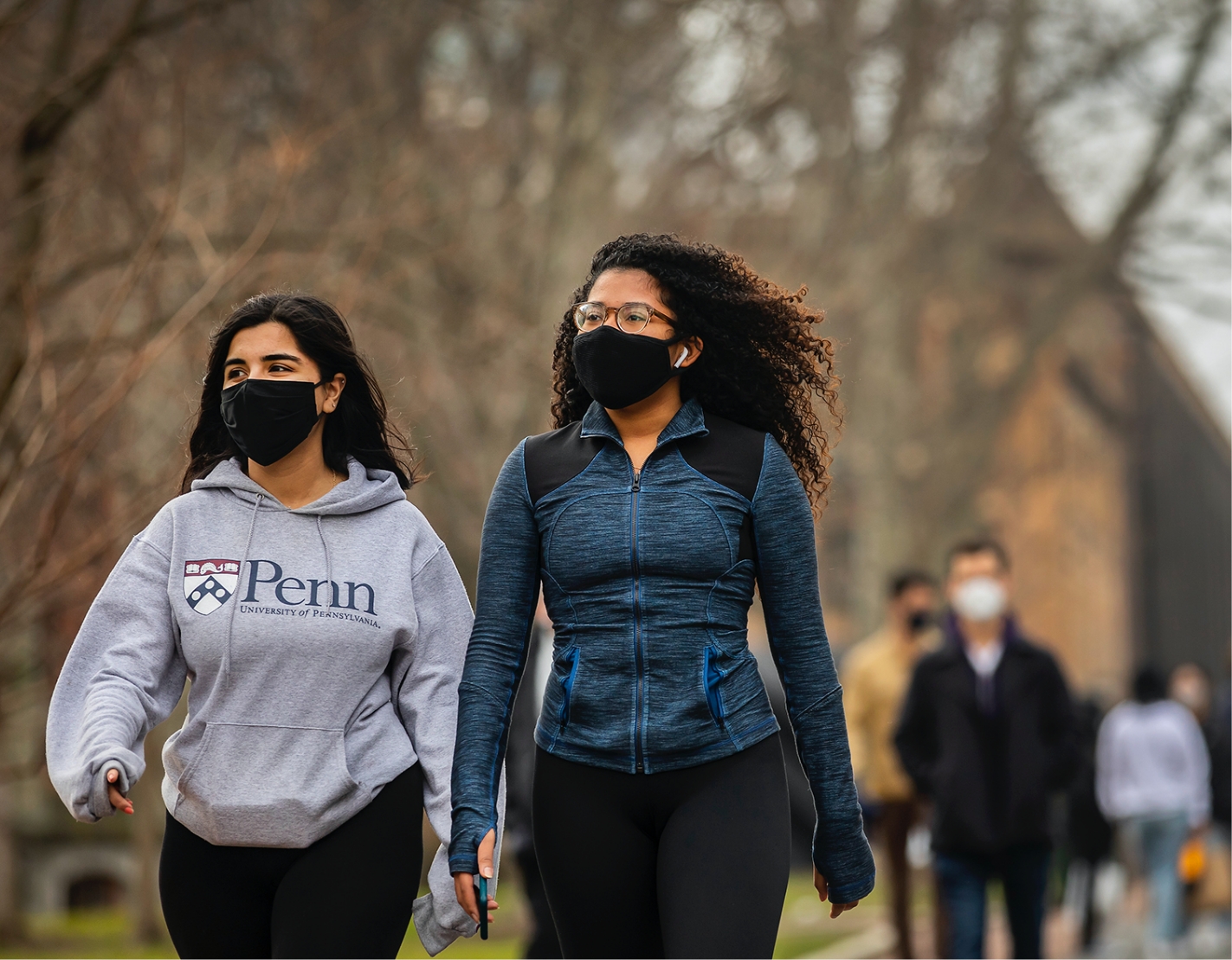 Become a Peer Mentor
PennCAP and the Pre-Freshman Program seek students from diverse backgrounds to apply to become a Peer Mentor.  If you meet the qualifications below, we encourage you to apply during the recruitment period, which generally takes place during the months of December and January.
Peer Mentors are:
PENNCAP students with strong leadership skills
In good academic standing
Reliable and committed to the goals and objectives of the Program
Excellent communicators with strong collaborative skills
Interested in working with students from diverse backgrounds
Aware of University resources
Enthusiastic about Penn, the Pre-Freshman Program, and PENNCAP!
Email PennCAP@pobox.upenn.edu for additional information.